Profile

Program

Requirement
For almost 45 years, the Asper School of Business has been championing and leading MBA education here in Manitoba. Our commitment and passion is to provide our graduates the essential understandings and skills to succeed in today's complex and fast-changing global business environment. Each year, the Asper MBA program attracts students from around the world. Our program offers a world-class education that embraces global perspectives and cultural diversity. When you enter the Asper MBA program you become part of an educational global village immersed within the North American business culture.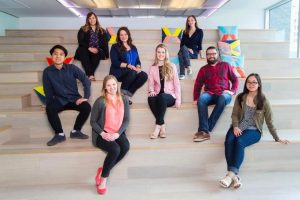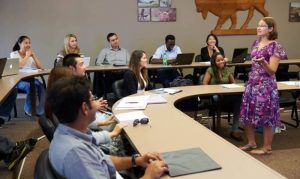 Areas of Expertise
The Asper MBA program has one goal: to arm you with the skills, knowledge and experience you need to excel in the real world of business. By joining the Asper MBA, you gain:
- Management expertise to meet the challenges of today's competitive global market
- A deeper sense of ethics, social responsibility and public service
- Perspectives that make you an exceptional problem solver, critical thinker and decision-maker
- The ability to present your vision clearly and effectively, and the confidence to inspire others
- A profound sense of personal and professional achievement
Business (Ph.D.) Doctorate
Management (M.Sc.) Master
MBA Master
Requirements for International Students
Our admission criteria ensure all of our students are challenged and supported by those with the same high standards. Admission to our program is competitive. To qualify, you need:
- A baccalaureate degree or equivalent from an accredited university with at least a B average in the- most recent 60 credit hours of university-level work
- A minimum of two years of work experience in a professional or managerial role
- Letter of Reference - 2 letters required from the workplace
- A competitive GMAT/GRE score. (Our admission minimum is 500. The average is 580) Students whose first language is not English need to demonstrate their language proficiency:
- A minimum score of 100 (internet-based) or 600 (paper-based) on the TOEFL, or comparable CanTest, AEPUCE, IELTS - minimum 7, MELAB is required for applicants without a secondary school diploma/university degree from a country on this list. Scores are valid for two years.
Procedure for International Students
Application forms are available online through the school's website.To apply you will need:
- Personal Data (2 pages saved in a .pdf file format)
- Letter of Reference (2 pages) - 2 letters required (saved in a .pdf file format)
- Online Application - Applicants must submit the Faculty of Graduate Studies application form and application fee online. The online application system can accept Visa or Mastercard for the application fee payment To submit your application form and fee online, please