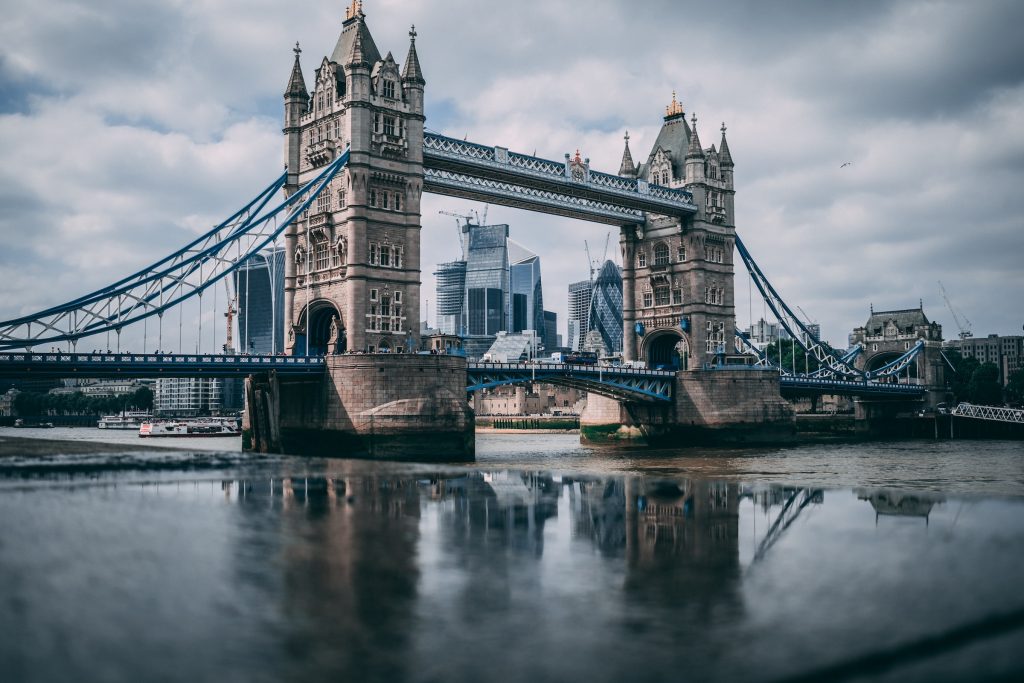 The UK is one of the countries which come to mind while planning for overseas education. TheUK stands in the 2nd position amongst the world's most desirable and leading destinations for higher education, with four of its universities making to the top 10 among the best universities in the world.
International Students in Higher Education in the UK: A Fact Check
According to the UK's Higher Education Statistical Agency (HESA), in 2018-19:
There were a total of 485,645 international (non-UK) students studying in the UK
342,620 students came from outside non-European Union countries
17,760 non-UK Indian students enrolled in the first year of higher education
There has been a steady increase in the number of Indian students in the UK
About 15% of the top Business Schools in the world, including Judge Business School (Cambridge University) and Said Business School (Oxford University), are in the UK. Here is a list of top-ranking business schools in the UK, as per the Financial Times Global MBA rankings 2020:
London Business School
University of Cambridge
University of Oxford
Warwick Business School
Alliance Manchester Business School
City, University of London, The Business School (formerly Cass)
Imperial College Business School
Durham University Business School
University of Edinburgh Business School
Types of Master's Degrees Offered
Taught Master's
There are four main categories of taught programmes- Master of Arts (MA), Master of Science (MSc), Master of Business Administration (MBA) and Master of Engineering (MEng), with each lasting for 1-2 years.
Students need to attend weekly seminars, tutorials and lectures in taught programmes and are assessed on the basis of exams, dissertation or project.
Research Master's
For a Research Master's, students are expected to work on a schedule, submit a thesis by the end of their research and work under the supervision of a faculty advisor. PhD, Master of Science (MSc), Master of Philosophy (MPhil) and Master of Research (MRes) are some of the research degrees offered in the UK.
The best part about the UK universities is that, for MBA and Master's programs, only 15 years of education is needed, which is equivalent to a three-year bachelor's degree, unlike US and Canadian universities where usually 16 years of education is needed (equivalent to a 4-year bachelor's degree)
Types of Undergraduate's Degrees Offered
Owing to a 3-year bachelor's degree offered by UK universities, the UK is a hit with undergraduate international applicants.
Apart from the 3-year bachelor's degrees, the other types of undergraduate courses offered in the UK are:
Joint or dual-hours undergraduate degrees as part of which students will get to study two different courses simultaneously
Sandwiches courses – The duration of this course is 4 years out of which there is a one-year work placement related to the field of study
There are also certain short undergraduate courses:

Certificate of Higher Education (CertHE): One year full-time and two years part-time
Diploma of Higher Education (DipHE): A 2-year full-time course
Cost of Studying
| Study Program | Average Fee Per Year (in GBP Euros*) |
| --- | --- |
| Undergraduate courses | 10,000 to 20,000 per annum |
| MS courses / MBA programs | 10,000 to 20,000 per annum |
| PhD | 15,000 to 24,000 per annum |
*Note: all figures are indicative; PhD cost might vary as fully-funded options are also available in the UK
Why Study in UK
Top Ranked Universities

The United Kingdom is home to some of the best internationally acclaimed universities in the world such as Cambridge, Oxford, and University College London, which makes it the most preferred study abroad destination
Students choose the UK as a study destination because its degrees/qualifications are internationally recognised
A world-class education, remarkable work prospects and a good student work-life balance make it a popular choice for higher studies among international students

Quality Education and Better Research Opportunities

Universities in the UK are known for their emphasis on students gaining practical knowledge in their chosen field of study
The universities promote small class sizes for each student to get equal access to all the required study-related facilities
Students have the flexibility to choose from different subject modules offered by the Universities. The courses can be tailored to suit one's interests, specialisation and career goals
The research opportunities for students are of world-class quality. Universities in the UK receive regular funding for research from various government and private sources. High quality of education and emphasis on science & research make students graduating from the UK Universities, globally a top choice for corporations wanting to hire well-trained professionals
Students study and work along with some of the best minds from various fields and industries, using the most advanced technologies in the world

Qualify Sooner

Pursuing a postgraduate course in the UK is relatively short when compared to the other parts of the world. For example, an MBA in the UK is usually of one-year duration, making it a cost-effective option for international students. It also gives students an opportunity to enter the job market sooner in comparison to the students studying in other countries

Scholarships

To promote international talent, the UK provides multiple scholarships such as The Chevening Scholarships, Euraxess UK, The Commonwealth Scholarships, The Royal Society Grants and the UK-China Research Partnership for PhD Studies, etc

Enriched Living Experience

The UK is a multicultural society with a diverse population which provides a homely environment to its pool of international students. Excellent healthcare facilities, widely varied cuisine, beautiful and globally acclaimed architecture, multiple cultural and sports events make study in the UK an enriching living experience.

Post-study work rights

The new UK Graduate Immigration Route announced in September 2019 now allows international aspirants like you holding a valid Tier 4 visa to stay, work, or look for work in the UK for a maximum of two years post completion of the study. This new Route comes into effect from the Summer 2021 intake