Profile

Program

Requirement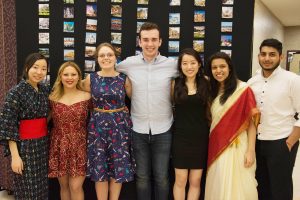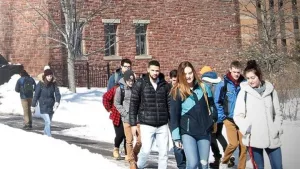 Mount Allison is a primarily undergraduate liberal arts and science university with approximately 2,500 full-time students.The University has been ranked the top undergraduate university in Canada by Maclean's magazine 17 out of the past 23 years. Fifty per cent of Mount Allison's student population is from outside of the province and 10 per cent is international. Mount Allison is renowned for providing students with an enriching, diverse, and challenging educational experience. Degrees are offered in Arts, Commerce, Science, Fine Arts, and Music. Students can choose from over 40 majors and minors to form a unique program of study that matches their interests and career goals.
With a 17:1 student-to-faculty ratio, there is a focus on the individual, ensuring students receive personalized, one-on-one attention. The University's immersive learning community integrates an excellent academic program with an abundance of extracurricular and cultural activities. Students can pursue their passions inside and outside the classroom, which prepares them well for future careers and graduate and professional studies.
American Studies Bachelor
Applied Physics Bachelor
Art History Bachelor
Astronomy Bachelor
Aviation Bachelor
Biochemistry Bachelor
Biology Bachelor
Canadian Public Policy Bachelor
Canadian Studies Bachelor
Chemistry Bachelor
Classical Studies Bachelor
Cognitive Science Bachelor
Commerce Bachelor
Computer Science Bachelor
Drama Studies Bachelor
Economics Bachelor
English Bachelor
Environmental Science Bachelor
Environmental Science Bachelor; Honours
Environmental Studies Bachelor
Environmental Studies Bachelor; Honours
Fine Arts Bachelor
French Studies Bachelor
Geography Bachelor
Hispanic Studies Bachelor
History Bachelor
International Relations Bachelor
Mathematics Bachelor; Honours
Mathematics Bachelor
Modern Languages, Literatures, and Cultures Bachelor
Philosophy Bachelor
Philosophy, Politics, and Economics Associate; Honours
Philosophy, Politics, and Economics Bachelor
Physics Bachelor
Political Science Bachelor
Psychology Bachelor
Religious Studies Bachelor
Sociology Bachelor
Requirements
Students studying in other educational systems are expected to satisfy the university admissions requirements of their own country, and must demonstrate a high level of accomplishment. To view the requirements for international applicants please see .