Profile

Program

Requirement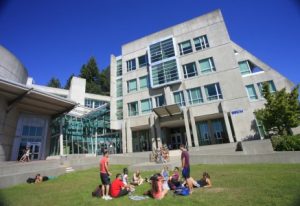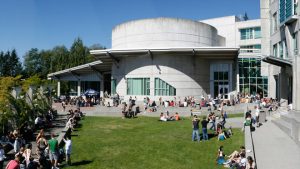 Nestled in the North Shore mountains and a mere 20 minutes from all that downtown Vancouver has to offer, Capilano University is a great choice for outdoor enthusiasts and urbanites alike. Founded in 1968, the University is best known for its jazz, film, animation and performing arts programs. CapU's business, paralegal, early childhood care and education, music therapy and design programs are also highly regarded. Capilano University offers 97 programs, including 13 bachelor's degrees as well as post-baccalaureate and undergraduate diplomas and certificates. To increase access to learning, in Fall 2019 the University is opening a new location, CapU Lonsdale, on the waterfront in North Vancouver. The University provides student residences near its main campus and also serves the Sunshine Coast and the Sea-to-Sky corridor.Capilano University is a teaching-focused university. With an average of 25 students per class, learners at CapU are afforded individual attention. Many of our instructors balance teaching with professional practice and share real-world experiences and industry connections. It's not uncommon for a student's class to end on a Friday and their first professional employment to begin the following Monday. Quality of instruction at Capilano University is rated by bachelor's degree students at 97 per cent, one of the top ratings in British Columbia, according to B.C. Student Outcomes Survey results for 2016 to 2018.Capilano University is named after Chief Joe Capilano, an important leader of the Squamish (Sḵwx̱wú7mesh) Nation of the Coast Salish people. Our campuses are located on the territories of the Lil'wat, Musqueam, Sechelt (shíshálh) Squamish (Sḵwx̱wú7mesh) and Tsleil-Waututh Nations.
Areas of Expertise
Alumni and instructors from Capilano University have been nominated for, and won, Juno Awards; alumni have worked on Oscar-winning animation teams; and, for the second year in a row, a film written and directed by a Motion Picture Arts students was included in the Short Film Corner at the Cannes Film Festival. Out of more than three hundred teams, CapU business students placed third in 2018 and second in 2017 in the American Marketing Association Collegiate Case Competition.North Vancouver, B.C., home to Capilano University's main campus, is an inspiring setting in which to learn and grow. When the school day is done, the outdoor adventures begin. Minutes from campus, you'll find hiking and mountain biking trails, secret beaches and world-class ski resorts with spectacular views of the Vancouver skyline. Further up the Coast, where CapU serves the communities of the Sunshine Coast and the Sea-to-Sky Corridor, you'll discover even more ways to enjoy the active West Coast lifestyle.
2D Animation and Visual Development Diploma
3D Animation for Film and Games Diploma
Academic Studies Diploma
Accounting Assistant Certificate
Accounting Assistant Diploma
Acting for Stage and Screen Diploma
Advanced Arts and Entertainment Management Certificate
Animation Fundamentals Certificate
Applied Behaviour Analysis (Autism) Bachelor
Applied Behaviour Analysis - Autism Post-diploma
Applied Behaviour Analysis - Autism (Post-baccalaureate certificate) Certificate
Arts Associate
Arts - Creative Writing Associate
Arts - English Associate
Arts - Psychology Associate
Arts and Entertainment Management Diploma
Arts with a major in Interdisciplinary Studies Bachelor
Business Administration Diploma
Business Administration (BBA) Bachelor
Business Administration (BBA) - Accounting Bachelor
Business Administration (BBA) - Financial Planning Bachelor
Business Administration (BBA) - Human Resources Management Bachelor
Business Administration (BBA) - International Business and Logistics Bachelor
Business Administration (BBA) - Marketing Bachelor
Business Administration Pathway Certificate
College & University Preparation (CUP) Certificate; Online
Communication Studies Bachelor
Communication Studies Diploma
Community Capacity Building Certificate
Community Leadership and Social Change Diploma Bachelor
Conducting in Music Certificate
Costuming for Stage and Screen Diploma
Design in Visual Communication Bachelor
Digital Visual Effects Diploma
Early Childhood Care and Education Bachelor
Early Childhood Care and Education Diploma
Early Childhood Care and Education (Basic) Certificate
Early Childhood Care and Education (Post-Baccalaureate Diploma) Post-diploma
Early Childhood Care and Education Pathway Certificate
Education and Employment Access Certificate
Education Assistant (EA) Certificate; Co-op
Engineering Certificate
Engineering Transition Diploma; University Transfer
English for Academic Purposes Certificate
Global Hospitality & Tourism Management Post-diploma
Grip Work for Digital Imaging and Film Certificate
Health Care Assistant Certificate
Human Kinetics Diploma
Indigenous Independent Digital Filmmaking Diploma
International Management Post-diploma
Jazz Studies - Education Bachelor
Jazz Studies - Performance/Composition Bachelor
Kinesiology Bachelor; Honours
Kinesiology Diploma
Legal Administrative Assistant Certificate
Legal Administrative Assistant Online Certificate; Online
Legal Studies (Paralegal) Bachelor
Lighting for Digital Imaging and Film Certificate
Lil'wat Nation Language and Culture Certificate
Local Government Administration Certificate
Local Government Administration Diploma
Local Government Administration (Advanced) Certificate
Local Government Leadership Development Certificate
Motion Picture Arts Bachelor
Music Diploma
Music Therapy Bachelor
Musical Theatre Diploma
North American and International Management (Graduate Diploma) Post-diploma
North American Business Management (Post-Baccalaureate Diploma) Post-diploma; Co-op
North American Business Management Applied (Post-Baccalaureate Diploma) Post-diploma; Co-op
Outdoor Recreation Management Diploma
Paralegal Certificate
Paralegal Diploma
Performing Arts Bachelor
Rehabilitation Assistant Diploma
Retail Business Fundamentals Certificate
Science Associate
Science - Biology Associate
Sechelt Nation Language and Culture Certificate
Squamish Nation Language and Culture Certificate
Technical Theatre Diploma
Tourism Management Bachelor
Tourism Management Diploma; Co-op
Tourism Management (for International Students) Diploma
Tourism Marketing Citation Certificate
University One for Aboriginal Learners Certificate
Requirements for International Students
Capilano University is a "home away from home" for more than 2,500 international students from 80 countries around the world, supported by a team of dedicated international education professionals who guide students throughout the CapU experience.
If English is not your first language or you've received your education in a language other than English, you must take one of the following English language assessment tests: TOEFL (Test of English as a Foreign Language); ELA (English Language Assessment Test); Academic IELTS (International English Language Testing System); CAEL (Canadian Academic English Language Assessment Test); PTE Academic (Pearson Test of English – Academic). Minimum requirements are 
English Proficiency Requirements
TOEFL 83 (internet), 560 (paper)
ELA 145
IELTS (academic) 6.5 overall, no one score less than 6
LPI Level 4 with an essay score of 26
Procedure for International Students
Step 1. Check the admission requirements
Before you apply, check to make sure you meet the admission requirements for the program you've chosen.
General information on admission requirements is posted on the Admission Requirements page.
Program-specific admission requirements can be found on the program pages.
Use the BC Transfer Guide to see if you have credits that cover a prerequisite or count toward your program.
Step 2. Check the application and document deadlines for your program
Check the specific program page for application and document deadlines.
Step 3. Complete and submit your application
All students apply online through the link to EducationPlanner on the Admissions web page.