Profile

Program

Requirement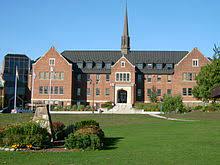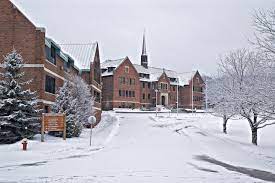 Algoma University's campus lies in the heart of historic downtown Brampton. Within steps away, the downtown offers access to city and regional transit, and is home to over 1500 businesses and services. Enjoy great restaurants, shops, arts, entertainment, parks and culture. Garden Square, located directly beside Algoma U's Brampton campus, offers free entertainment for all ages throughout the year including many events and festivals. Culture Days, Winter Lights Weekend, Festival of Liberty Diversity, and the World of Jazz Festival to name just a few are scheduled at this vibrant city hub.
Areas of Expertise
This is an exciting period for both the City of Brampton and for Algoma University as we work in partnership, along with other stakeholders, to expand post-secondary options for the citizens of Brampton and our International community.
To respond to the growing needs of the City of Brampton, Algoma University is proposing to expand its academic offerings by creating a Centre for Social, Cultural & Economic Innovation in the heart of downtown Brampton. By Fall 2020, in addition to its School of Business & Economics, Algoma University will offer programs, degrees and certificates in Computer Science, Psychology, and Community Economic and Social Development, with additional, new programs to follow in 2023. Students at Algoma University's Centre for Social, Cultural & Economic Innovation will obtain an education that prepares them to make significant contributions to the Brampton community and beyond.
Business Administration Post-diploma
Business Administration BBA Bachelor; Honours
Computer Science BCOSC Bachelor
Computer Science BSc Bachelor; Honours
Environmental Science (Anticipated Fall 2023) Bachelor; Honours
Finance and Economics BA Bachelor; Honours
Human Resources Management Post-diploma
Information Technology Post-diploma
Law & Justice (Anticipated Fall 2023) Bachelor; Honours
Psychology BA Bachelor
Requirements for Canadian Students
Step One

Learn more about Algoma U and why it's the right choice for you by exploring our website, requesting a view book, visiting us at a university fair or speaking to an advisor.
Step Two
Explore our program options and choose the one that is right for you!
Step Three
Take a look at the admission requirements for your intended program of study.
Step Four
Complete and submit your application. The process is quick and easy.
Requirements for International Students
International students applying from overseas may apply directly to Algoma U on our application portal or via the OUAC 105 portal. If you have any questions about the application process
*Please note, due to COVID-19 campus restrictions, this phone number is only being staffed on Tuesdays and Wednesdays until further notice.


Procedure for Canadian Students
To enroll full-time in Algoma University for September admission, you must apply via the Ontario Universities' Application Centre (OUAC). You can either apply on-line at www.ouac.on.ca or request a paper application from OUAC by calling 519-823-1940. Use application 101 if you are currently enrolled in an Ontario high school, otherwise, use application 105.
Procedure for International Students
Checklist for All Applications
Complete the Algoma U application
Pay your non-refundable $125.00 CDN application fee on the application portal. For other payment options, click here.
Submit copies of all transcripts including secondary school transcripts, secondary school diplomas, post-secondary school transcripts and diplomas/degrees, if applicable. All applicants must upload their documents on the AU Application Portal.*
Send proof of English Language Proficiency (if applicable). For accepted test results, please click here.
Gap Letter/Gap Explanation – If you have been out of school for more than two years, you must provide documentation detailing your recent professional history.